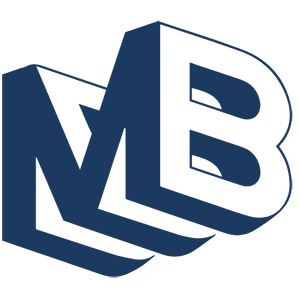 Las Vegas Brain Injury Attorney
Brain injuries can have severe and devastating effects. In many cases, the victim of a brain injury is not even aware that there is an issue. Often times, people suffering from brain injuries will simply ignore short term memory loss or attribute it to being rattled from their accident.
If you or a family member have suffered a TBI (traumatic brain injury) due to an accident or through the fault of another person, as your attorney, our first order of business will be to "objectify" your injuries. A patient's condition will be the focal point of any case and insurance companies are often notorious for "playing dirty." In many cases, unless there is objective evidence of your brain injury on a MRI or CT Scan, many insurance companies automatically claim that the individual is faking their injuries or that psychological problems existed before the injury.
The attorneys at Moss Berg are in your corner – always. You can count on us to provide excellent counsel to your family and to get the settlement that you want and deserve. We have represented many clients who have brain injuries; the settlements rendered have assisted them in getting their lives back in order, providing for loss wages for the past and accounting for any possible loss of livelihood and quality of life in the future due the brain injury you suffered.
Of course, juries are generally sympathetic to brain injuries that can be proven. But, in doing so, know that the patient's life history will be open to examination. Psychological and psychiatric records will be obtained by the insurance company dating back to childhood. Therefore, it's critical that you and your family have an experienced brain injury litigation attorney at your side. We deal with insurance companies daily to get the largest settlement possible.
Remember that even if the patient didn't lose consciousness, they still may have experienced a brain injury. Two tests that are helpful in proving the validity of your claim are the MRI/DTI and the MRI/MRS. Generally, approximately 80 percent of individuals who suffer a "mild traumatic brain injury" will make a full recovery within six weeks. However, this is not always the case. For example, persons with TBI often have what is known as a "lack of self-awareness." This means the individual does not recognize their limitation and changes since the time of the accident.
Operating in "the real world" or returning to work is often tougher than being at home. Many TBI victims encounter discover problems handling the complex demands of their lives. The "window for effective rehabilitation" closes six months after injury, so it needs to be taken care of quickly. In most cases of moderate or severe TBI with objective brain injuries, families should consider applying for social security disability right away. We can guide you through this sometimes long and frustrating process. Cognitive reserve is another issue we'll review. For example, a young person suffering a moderate to severe brain injury will likely face lessening of cognitive reserve in their lifetime and therefore will be more likely to suffer dementia or Alzheimer's, and to suffer it at an earlier age. All of these considerations must be addressed regardless of ones age.
Family members should seek legal counsel as soon as possible if the circumstances indicate fault. Evidence from an accident or fall can disappear, sometimes within hours. Video cameras that may have captured the incident are often erased after 30 days. Medical issues are also time sensitive. Insurance coverage, PIP coverage and rehabilitation fights with the hospital are also common problems in the first week after an injury.
Any time someone is in an accident and hits their head, it is important to have doctors evaluate the potential for a brain injury to identify it as soon as possible. Whether you've suffered from a head injury one day ago or one decade ago, let us help you evaluate your case with a free consultation.
FREE CASE EVALUATION
FREE CASE EVALUATION
The initial consultation is always free and we will pick you up!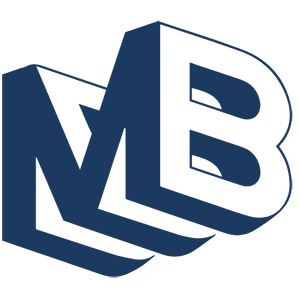 WHAT OUR CLIENTS ARE SAYING…
william McManama
2022-10-06
The office personal are very nice and professional.
Victoria Barnett
2022-09-30
Just got a settlement on my PI claim and I'm very happy. It is more than I expected. Thank you Carol and Jessica for your great work!
Christian Odell
2022-09-22
From the beginning of my injury Moss Berg has had my back all the way through. They made this process so smooth. My compensation was much more than I expected...I was extremely satisfied. I would definitely recommend this Law firm. They work efficiently and quickly.
Vanessa Regalado
2022-09-21
This Law Group was very helpful every step of the way, if I ever need help again I know who will be there to fight for me.
Thank you Moss and Berg for the great experience taking care of our accident claims. Surely will recommend Moss and Berg injury lawyer to anyone!
Misael Rodriguez
2022-09-08
Me brindaron un excelente servicio, quede muy satisfecho con los resultados, los recomiendo mucho.
If I could I would give 10 stars. Attorney Drue from MOSS Berg injury law took in my Workmen's Comp. It was not an easy case, but he didn't give up after getting all the information. He treat me like family He was very honest and professional. His Staff Diane VanVlack was always available to talk to me and answer my question along the way. Drue is a man that listens to his clients. Ensuring that his clients are aware of everything , He pursued it with professionalism and excellence. If you need a highly-skilled attorney who is thorough, handles your case with integrity, and treats you with respect, contact Drue at MossBerg injury law. Attorney Drue and his paralegal, Diane are absolutely the best! top of the line lawyer that will work hard for you and is extremely knowledgeable . I would recommend drue without any hesitation to anyone needing a Worker's Compensation Lawyer
Rachel Monzello
2022-09-07
5 stars in every aspect for Marcus and his team! I've had an ongoing case for close to 2 years after I was in a bad car accident. I was recommend to Marcus from a close friend, and contacted him right away. Marcus and his team did a thorough consultation with me, clearly explained the process, and got me the care that I needed after my accident. The team always stayed in touch with me to see how my treatment was going and that I was happy with the care that I was receiving. They found me specialists that were on my side of town, making the frequent medical visits I needed easier on me. Reine was great about texting and calling me frequently to give me updates and check in with me. I felt like I was in great hands throughout this entire process. Marcus was able to negotiate an amazing settlement for me without having to go through the hassle of a trial! Don't think twice about using Marcus and his team. They are professional, thorough, and have excellent communication with their clients. They are the real deal!!!! Many, many thanks for the great care and service through a difficult time in my life!
Moss Berg Lawyers is the best in town. I had an accident last October. 2021.They kept me updated throughout the case. The paralegals were texting me letting me know what's happening. They fought for me until the end, they didn't accept just any offer they fought until they were able to get the right offer that I should get! I have NO regrets coming to them on my case . I will always tell my friends about Moss Berg lawyers! How Awesome they are! Thank you so much to all the staff, from the Secretaries to the paralegals to the lawyers I greatly appreciate you! They took great care of me during this stressful time!
Professional, knowledgeable, honest with an incredible level of communication. Of course we won our case and if anything ever happens again, I'll definitely be back. I was extremely well taken care of. Highly recommend.