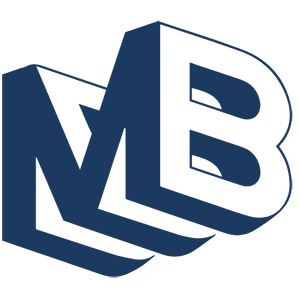 Distracted Driver Accidents
Texting or talking on the phone while driving has become an epidemic. Not only are drivers distracted by their mobile devices to the point that they are not even looking at the road, but many times distracted drivers do not even have their hands on the steering wheel. Distracted driving not only delays reaction time, but in many cases, eliminates the ability for drivers to even apply their brakes before causing a collision.
A new study reminds us just how dangerous it is. The National Safety Council's annual injury and fatality report, "Injury Facts," found that the use of cellphones causes 26 percent of the nation's car accidents. As you guessed, most of these are due to motorists talking or texting on their smartphones or other electronic devices. Other distractions include playing music or taking care of other issues or people in the car. Whatever the cause, we provide excellent counsel if you're the one accused or if you're the one hurt.
Texting, accessing the internet and hand-held cell phone use while driving are illegal in Nevada as of January 1st, 2012 (NRS 484B.165). The fines are $50 for the first offense in seven years, $100 for the second and $250 for the third and subsequent offenses. Fines are subject to doubling if the offense occurs in a work zone. Courts may assess additional administrative fees. The first offense is not treated as a moving violation. A second or subsequent offense carries 4 demerit points. You can talk using a hands-free headset and, while making voice calls, touch the phone to "activate, deactivate or initiate a feature or function on the device."
When one driver sues another for damage resulting from a car accident, the person bringing the lawsuit has to prove that the other driver caused the accident through his or her careless driving. In recent U.S. cases, some courts have ruled that the driver was legally at fault for the accident because the driver used a cell phone before or during the car accident. This could include: driving with only one of your hands on the steering wheel, taking your eyes off the road due to a cell phone, or being so involved in a phone conversation that you fail to be aware of your surroundings.
In other recent cases, employers have been held liable for when their employees used cell phones for business while driving and had a collision. The law is unclear whether parents can be held liable for the distracted driving by their children. In addition, insurance companies are watching these situations very closely. They've been known to raise the premium on individuals who have been ticketed for distracted driving.
All of these situations require top-notch legal attention. We can assist you if you have problems with the law in this area.
FREE CASE EVALUATION
FREE CASE EVALUATION
The initial consultation is always free and we will pick you up!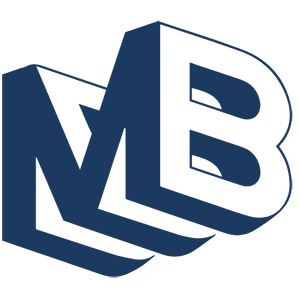 WHAT OUR CLIENTS ARE SAYING…
william McManama
2022-10-06
The office personal are very nice and professional.
Victoria Barnett
2022-09-30
Just got a settlement on my PI claim and I'm very happy. It is more than I expected. Thank you Carol and Jessica for your great work!
Christian Odell
2022-09-22
From the beginning of my injury Moss Berg has had my back all the way through. They made this process so smooth. My compensation was much more than I expected...I was extremely satisfied. I would definitely recommend this Law firm. They work efficiently and quickly.
Vanessa Regalado
2022-09-21
This Law Group was very helpful every step of the way, if I ever need help again I know who will be there to fight for me.
Thank you Moss and Berg for the great experience taking care of our accident claims. Surely will recommend Moss and Berg injury lawyer to anyone!
Misael Rodriguez
2022-09-08
Me brindaron un excelente servicio, quede muy satisfecho con los resultados, los recomiendo mucho.
If I could I would give 10 stars. Attorney Drue from MOSS Berg injury law took in my Workmen's Comp. It was not an easy case, but he didn't give up after getting all the information. He treat me like family He was very honest and professional. His Staff Diane VanVlack was always available to talk to me and answer my question along the way. Drue is a man that listens to his clients. Ensuring that his clients are aware of everything , He pursued it with professionalism and excellence. If you need a highly-skilled attorney who is thorough, handles your case with integrity, and treats you with respect, contact Drue at MossBerg injury law. Attorney Drue and his paralegal, Diane are absolutely the best! top of the line lawyer that will work hard for you and is extremely knowledgeable . I would recommend drue without any hesitation to anyone needing a Worker's Compensation Lawyer
Rachel Monzello
2022-09-07
5 stars in every aspect for Marcus and his team! I've had an ongoing case for close to 2 years after I was in a bad car accident. I was recommend to Marcus from a close friend, and contacted him right away. Marcus and his team did a thorough consultation with me, clearly explained the process, and got me the care that I needed after my accident. The team always stayed in touch with me to see how my treatment was going and that I was happy with the care that I was receiving. They found me specialists that were on my side of town, making the frequent medical visits I needed easier on me. Reine was great about texting and calling me frequently to give me updates and check in with me. I felt like I was in great hands throughout this entire process. Marcus was able to negotiate an amazing settlement for me without having to go through the hassle of a trial! Don't think twice about using Marcus and his team. They are professional, thorough, and have excellent communication with their clients. They are the real deal!!!! Many, many thanks for the great care and service through a difficult time in my life!
Moss Berg Lawyers is the best in town. I had an accident last October. 2021.They kept me updated throughout the case. The paralegals were texting me letting me know what's happening. They fought for me until the end, they didn't accept just any offer they fought until they were able to get the right offer that I should get! I have NO regrets coming to them on my case . I will always tell my friends about Moss Berg lawyers! How Awesome they are! Thank you so much to all the staff, from the Secretaries to the paralegals to the lawyers I greatly appreciate you! They took great care of me during this stressful time!
Professional, knowledgeable, honest with an incredible level of communication. Of course we won our case and if anything ever happens again, I'll definitely be back. I was extremely well taken care of. Highly recommend.