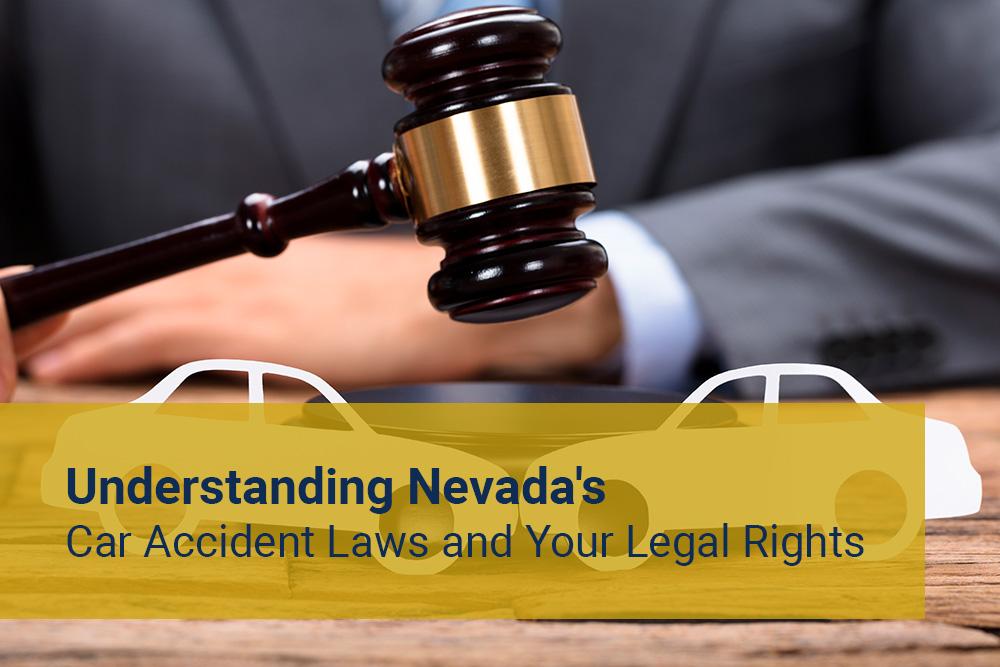 Car accidents can be stressful, painful, costly, and surrounded by an array of confusing legalities. If you were the victim of a Nevada car accident, you probably have many questions regarding your rights, the claims process, and how to gain compensation for any injuries you may have sustained. Below, we will go over some essential things to understand about Nevada's car accident laws and your legal rights as a victim.
Looking for a Car Accident Lawyer in Nevada? The Attorneys at Moss Berg are Ready to Fight for You!
After a car accident, victims often feel overwhelmed by their injuries, medical bills, and financial losses. Hiring an injury lawyer in Nevada can help. If you have questions about your case, require assistance filing claims, or need to talk to a car accident lawyer in Nevada right away, Moss Berg Injury Law is here for you. When you contact our top-rated personal injury team, a skilled Nevada injury lawyer will get in touch with you as soon as possible. Our group of experienced personal injury attorneys has the expertise to help you navigate the claims process, address any legal concerns you may have, and represent you in court. To get your questions answered and learn more about filing Nevada automobile accident personal injury claims, call 702-903-4533 or contact us online!
What to do following a Nevada car accident?
After a car crash, there are a few things that you can do to protect your rights and adhere to Nevada's automobile collision laws. First, make sure that you, your passengers, and any other motorists involved move to safety and out of the flow of traffic. Then, call the police. In Nevada, any automobile accident which resulted in damage of more than $750 or injuries requires a police report to be filed. Always cooperate with First Responders and any authorities that arrive at the scene of your accident.
Be sure to exchange insurance information with the other motorist. It is also wise to get the business card of the officer in charge so that you can obtain a copy of your police report later on. If possible, take pictures of the accident scene and get any witnesses' information. After receiving medical care, consider contacting a personal injury attorney in Nevada to help you file claims and gain the most compensation for your losses.
Do you have to call the police after a car accident in Nevada?
Unless there is already a highway patrol official or police officer on the scene, you will need to call the authorities after getting into a Nevada car accident. However, if the accident caused no injuries and any resulting property damage amounts to less than $750, a police report may not be necessary. If you were hurt by an accident that someone else caused, always call the police right away. In Nevada, local authorities can be contacted by dialing 911 or 311. You can also reach Nevada Highway Patrol (NHP) at 775-687-0400.
Will I need to report my automobile accident to the Nevada DMV?
You can ask the officer at the scene if they will be submitting a report with the DMV or if you need to submit one yourself. Nevada DMV traffic accident reports must be submitted within ten days of the accident if anyone was killed, injured, or any resulting damage amounted to more than $750.
Not everyone will need to report their car accident to the Nevada DMV. In many cases, the responding officer will file a police report containing the details of your collision with the state DMV for you. This report will usually include your liability insurance information and contact information. If you aren't sure whether the responding officer submitted a report to the DMV on your behalf, it is wise to check up on the situation. Better to be safe than sorry! Willingly failing to report your car accident to the DMV can trigger legal consequences such as license suspension for up to one year.
How is fault determined in a Nevada car crash?
In Nevada, "fault" is determined after accidents based on who was primarily liable for the collision. Since Nevada uses an at-fault system, claims can be brought against the driver responsible for causing an accident.
In most situations, the driver who violated traffic laws that led to an accident will be held primarily responsible for any resulting collisions. For example, if one driver is issued a citation for running a red light, speeding, or driving under the influence of alcohol, they will also most likely be held at fault.
Fault can also be divided between more than one party. However, the driver primarily at fault will carry the heaviest burden of any resulting liabilities.
Do you need an injury lawyer in Nevada to file car accident claims?
A person who is not primarily at fault for a collision is not legally required to hire an attorney. However, there are many good reasons that victims should hire a car accident lawyer in Nevada anyway.
For one thing, a car accident lawyer can help you successfully file bigger insurance claims as an injured victim. A Nevada car accident personal injury attorney can also help you prove that your claims are valid. Your lawyer may be able to collect witness statements, get assertions from medical practitioners, file reports properly on your behalf, and more. In addition, your attorney will know how to negotiate with insurance claims adjusters to ensure you get the best possible settlement.
So, even though an accident is not your fault, hiring an attorney can help ensure that you get the highest compensation for your pain, suffering, injuries, property losses, and any other damages.
Trust the Nevada Personal Injury Attorneys at Moss Berg to Help You Get the Best Settlement Possible
Are you ready to speak with a skilled personal injury attorney to help you with your car accident claims in Nevada? If so, you can trust the team at Moss Berg to provide you with outstanding assistance, care, and consideration at every stage of your case. Our team has a combined 50+ years of experience assisting injured victims with their personal injury cases. Additionally, Moss Berg Injury Law is one of the most highly rated, well-established, and experienced legal teams in the Las Vegas Valley area. Whether you require an automobile accident attorney to help you file claims with an insurance company or need guidance through a personal injury lawsuit, we can help.
We go the extra mile to satisfy every client and help them achieve the best possible outcome for their situation, regardless of the circumstances surrounding it. With 99% more trial experience than almost any other team of lawyers in Nevada, we welcome all opportunities to fight for your legal rights and help you earn maximum compensation for your suffering. A Fee Guarantee even ensures that your legal fees won't exceed your recovery amount.
Our team of experienced attorneys specializes in handling cases such as automobile accidents, commercial vehicle collisions, defective product claims, and more. As a highly reputable option in Las Vegas, you can trust our top-ranked lawyers to provide prompt legal services. Contact our team now by following this link!